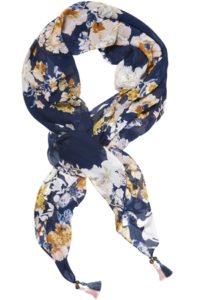 What do you give the mum who has everything she needs for the house and enough potions and lotions to last for months? A stunning Loobie's Story scarf or wrap, of course!
They are soft, beautiful, light, warm and absolutely on trend regardless of age. It's the kind of gift you give when you really want to spoil that very special woman.
Thanks to Loobie's Story, Rural Living has the luxurious Camellia Wrap (RRP $149) from the new Memoirs of a Geisha Autumn/Winter collection to give away. Be sure to enter – it could be yours!
Complete the form below and tick the box to subscribe to our e-edition to enter.
One entry per person/email address; entries close May 31, 2017.
Winner notified by phone or email.